BabyBliss
  is
dedicated to providing expectant mums with the necessary care and support (maternity products and services)
throughout the pregnancy journey and beyond.
Our Medical team curated a list of top  hospitals to have your baby in based on best global and standard medical practice, personnel, equipment, facilities and cost.
Located at the prestigious Lekki Phase 1, precisely at 1, Admiralty Way/Bisola Durosinmi-Etti Drive, Lekki Peninsula Scheme 1, Lekki, Lagos State,  is a 165- bed purpose built multi-specialty  tertiary care private hospital in Nigeria. It currently stands as the biggest private hospital in Lagos if not Nigeria. 
With operations which started in 2021, Evercare has 3 in house Gynaecologist and 2 in house Paediatricians. Other in house specialties include Neurology, Orthopaedics, Gastroenterology, Endocrinology, Surgery, Internal medicine to mention but a few. This facility is equipped with 11 incubators, Neonatal Intensive Care Unit (NICU),  private birthing suites and a theatre dedicated to gynaecological procedures including Caesarean section.
Antenatal and delivery services come at a very good price. Antenatal Costs N250,000. Vaginal delivery costs about N700,000 and Cesarean delivery costs N1,500,000 on the average. You can save 5%  on any of these services if you register HERE .
Registering for Antenatal at Evercare gives you the opportunity of becoming an EvercareMum which comes with various discounts across the BabyBliss store, gyms and lactation products.
You can have a quick virtual tour of the facility  Here or schedule a physical tour with us.
Cedarcare Hospital is like a  hidden Gold mine. It is an ultra-modern well equipped hospital established to provide affordable, trusted, compassionate and premium healthcare. The hospital is a newly purpose built structure on four floors. It is located at Ogombo road off Abraham Adesanya Roundabout, Ajah, Lagos State. It started operations in 2019 led by Dr Kalu Olua MBBS, MBCpsych, LLM, MBA.
Cedarcare has 3 Fulltime Gynaecologists and 2 full-time paediatricians on duty 24/7. It offers high quality mother and child care, world class nutritional therapy, emotional wellbeing and therapy, occupational health, comprehensive health assessments, dental care and procedures, optical care and physiotherapy. Cedarcare Hospital is truly unique; offering the highest quality private care to patients. With an extensive range of specialist outpatient clinics, and over 30 inpatient beds in both open (single gender) wards and private bedrooms, Neonatal Intensive Care Unit, well equipped theatre etc. They also hold virtual and physical antenatal classes.
Prices at Cedarcare Hospital are very competitive compared to its counterparts. Women who register their for antenatal or have their babies though BabyBliss can secure as much as 45% discount on maternity services. To take advantage of the BabyBliss discount, click  HERE . A hospital tour can be scheduled with a member of the BabyBliss medical team. 
Outreach Women and Children Hospital is Nigeria's foremost women and children hospital. With 6 branches in Nigeria of which 5 are in Lagos (Festac, Okota, Satellite Town, Agege and Lekki). Outreach Signature is located at 6, Muritala Eletu Way, Off Lekki-Epe Expressway, Osapa London, Lekki. It was launched as the premium brand in 2021 to deliver high quality Maternal and Newborn, Pediatric and OBGYN care. It is being run by Dr Efunbo Dosekun, a seasoned consultant paediatrician of almost 40 years. It is a 50 bedded purpose built facility with NICU, theatre, play area for children etc.  They have an in-house Gynaecologist and Pediatrician, so mothers can come in for antenatal clinics at any time. They also hold physical and virtual antenatal classes. A hospital tour can be scheduled with a member of the BabyBliss medical team. 
Outreach Hospital has been nominated 3 times for the Nigerian Healthcare Excellence Awards in categories for Best Private Healthcare Facility and Best Hospital In Secondary care and has won Best Hospital in Secondary care once.
The Hospital offers free ear piercing services for baby girls born in their facility. Their prices have also proven to be very competitive. Smart women can get the best of both worlds; good services and save cost. Mothers can save as much as 30%- 49% on the cost for antenatal and delivery by registering for the BabyBliss  Maternity Service.
A hospital tour can be scheduled with a member of the BabyBliss medical team. 
Paelon Memorial Hospital is a multi-specialist boutique hospital located at 1221 Ahmadu Bello Way, opposite Eko Atlantic. It was established in April 2010 with well sought after in house and visiting specialists. It is the first Hospital in Africa to earn and receive SafeCare's 5 star rating.
Paelon Memorial is headed by Dr Ngozi Onyia, a seasoned Pediatrician of over 30 years. Paelon Memorial Hospital has 2 resident gynaecologists and 2 resident paediatricians. It is well equipped with an ICU, NICU, 2 theatres, 2 incubators amongst other facilities. Other in house specialties include Endocrinologist, general surgery, pulmonologist, cardiologist etc.
Antenatal at Paelon Memorial Hospital typically costs N250,000- N300,000. Vaginal delivery and Caesarean delivery averagely costs N800,000 and N1,500,000 respectively. A special discount applies to BabyBliss Mums.
As a bonus to BabyBliss mums, Paelon also offers free circumcision and ear piercing for babies born in their facility. 
This hospital is also known as the Baby Factory in Lagos. The foundation stone of the Lagos Island Maternity Hospital was laid by Her Royal Highness, the Duchess of Gloucester on the 13th of May, 1959. The Hospital was formally declared open by Lady Robertson, wife of the then Governor – General of the Federation of Nigeria on the 20th July, 1960. 
Lagos Island Maternity Hospital, Campbell Street, Lagos owned by Lagos State Government, is a specialist Hospital that caters for all aspects of Obstetric and Gynaecological problems and also a referral secondary center for many private Hospitals, other Lagos State Government Hospitals, and also from Tertiary Institutions from Lagos environs and Other States.
Contrary to popular belief, this government hospital is clean and beautiful. The doctors and nursing staff are very professional yet nice. Prices are very affordable for the common man. Antenatal stands at N19,000. 
SSWCH is located in the core of the Victoria island on 1717, Mike Adenuga Close, off Adeola Odeku. It started operations in 2021. It is owned and run by Dr Olajuwon Alabi is the CEO and Medical Director of South Shore Women's and Children's Hospital. He is a Specialist Obstetrician and Gynecologist, and a member of the Royal College of Obstetricians and Gynecologists, United Kingdom.
He is an expert in Advanced Gynaecological Endoscopic Surgery (Minimally Invasive Surgery) and one of the leading experts in the field in Nigeria. His other areas of interest are Fibroid treatment, Infertility and Assisted Reproductive Techniques, Endometriosis Diagnosis and Treatment, High risk Pregnancy Care and Recurrent Miscarriage
With 3 in house gynaecologists and 1 paediatrician, SSWCH, has been able to offer one of the best services when it comes to assisted conception, delivery and child care.  Southshore is a modern state-of-the-art in house NICU caters for premature babies born as early as 25 week's gestation and for the most critically ill infants
Mother And Child Hospital  Is a one-stop family Hospital providing outstanding healthcare services for every member of the family. They have been in operations since  1996. They operate from two locations at No 39, Adeniyi Jones Avenue in Ikeja, and at Plot 2, Omole Phase 1 Layout, Ogunnusi Road in the Ojodu Berger axis, equipped with world class facilities and providing comprehensive specialist services.When talking about good and affordable maternity services in the mainland area of Lagos, Mother and Child Hospital is top of mind.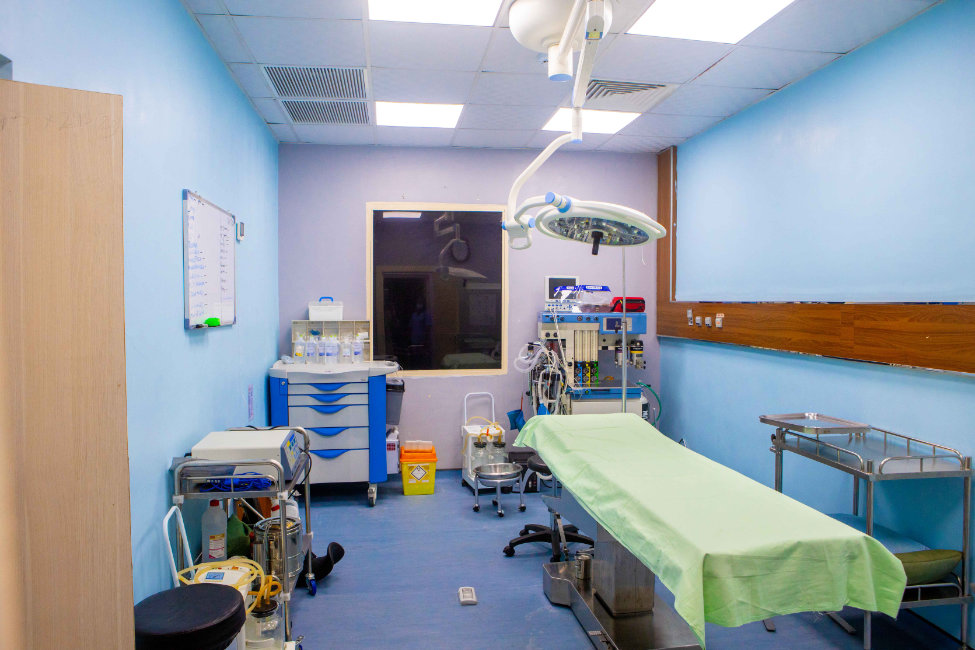 Royan is a multi-specialist healthcare provider located in the heart of Ojodu Berger, Lagos State. It is a 23 bedded multi-specialist hospital with a focus on all matters of men, women, children and family health was established in November 1985. It is committed to providing the best in healthcare is evidenced by our maintaining the highest standards of professionalism and offering of high quality service in a pleasant environment.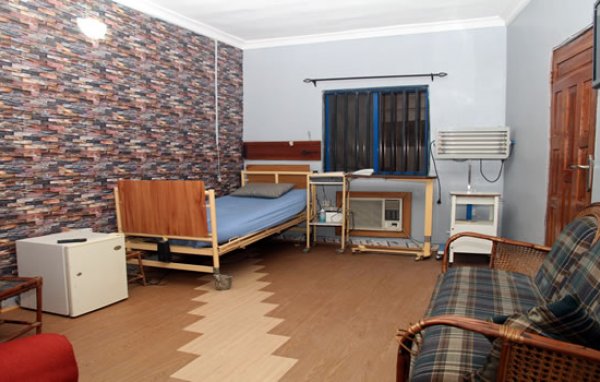 Royan Hospital boasts of seasoned specialists abreast of all the modern trends in their various specialties and provides care in all aspects of Family and Internal Medicine, including its special expertise in Gynecology and Obstetrics. It also provides Internal Medicine, Paediatrics and neonatal care, Surgery, Urology (including Endoscopy and Day-case Surgery, Ear, Nose and Throat surgery, Radiology and psychiatry amongst others. It is headed by Prof Oluwarotimi Akinola, a seasoned Gynaecologist. It has 5 in-house gynaecologists and 2 paediatricians. Expectant mothers are exposed to cutting edge feto-maternal care which is complemented by strong perinatal competence which stands the hospital in very high esteem with her clients.
Also worthy of note is the presence of an inhouse urologist- Dr  Akinola Oluwaseun, which makes it a perfect centre to manage male infertility. 
Established in 2013, Medison Specialist is owned by Dr Akiona, a renowned Gynaecologist and Obstetrician who has made remarkable feats in infertility management, minimally invasive gynecologic procedures and excellent management of poor obstetric history cases.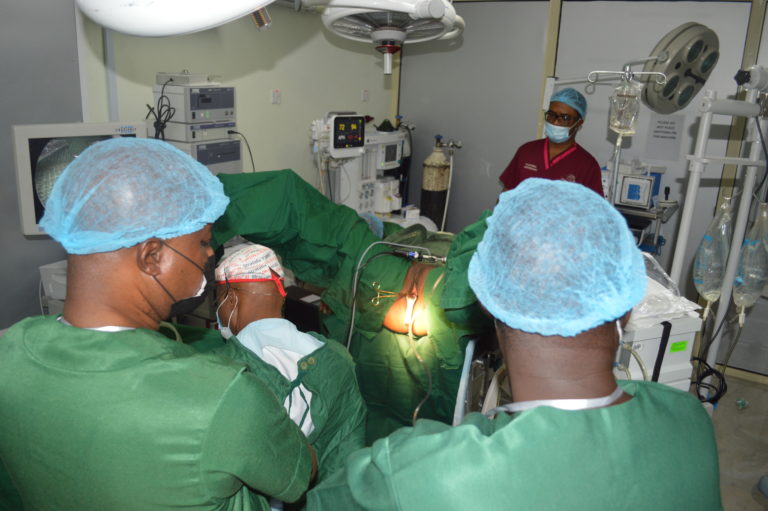 Their facilities are of international Standards and feature the most advanced technological equipment available.
It is one of those hospitals we would like to call a hidden germ, As it is tucked inside Oniru with not much publicity but who knows, knows. 
. Mother And Child Hospital, Ajah
The last but most certainly not the least is Mother And Child Hospital Ajah. It is another Lagos State run hospital. It is an over 200 bedded hospital focused on  Obstetrics, Gynaecology and paediatrics. It's the best hospital for a mother on a tight budget as delivery costs as low as N30,000. 
It is well equipped with facilities and qualified midwives, nurses, medical officers and consultants. They have about 20 incubators which makes it a centre of referral for most hospitals around.
Its also very clean and beautiful both on the inside and outside.